At the Coquille Watershed Association, our staff is our most valuable resource…
Dan Silvius – Operations Manager
dsilvius@coquillewatershed.org
Dan served on the board of directors at Coquille Watershed Association for 4 years before stepping into his current position directing the organization on a part-time basis. His interest in the Coquille Watershed began with the desire to understand the journey of water, from the upper ridges, to the bottom of the Coquille River basin. His home life is situated at Myrtle Glen Farm along Middle Creek, part of the North Fork Coquille system. There he and his wife run a couple small businesses that serve the community and beyond.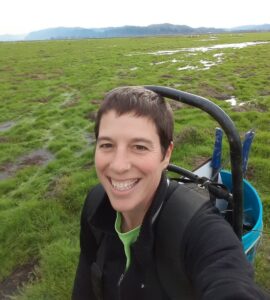 Julie Huff – Monitoring Program Coordinator
jhuff@coquillewatershed.org
Julie leads the Coquille Watershed Association's Monitoring Program, focusing on restoration effectiveness monitoring and basin assessment. Restoration monitoring currently focuses on how fish use the Coquille River floodplain after tidegate replacement and habitat restoration, as well as on hydrologic functioning of tidegates. Basin assessment is currently targeting the mainstem and select tributaries of the Middle Fork Coquille River. Before Julie joined CoqWA she earned an M.S. in Water Resources Engineering at Oregon State University and worked in the consulting world, primarily implementing distributed temperature sensing (DTS) systems. Julie enjoys playing with her family in Coos County, camping around Oregon or volunteering with the Bridge Grange.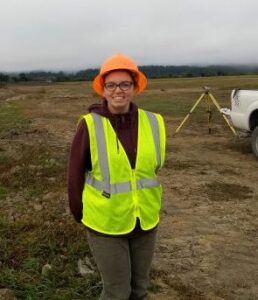 Rushal Sedlemyer – Restoration Program Coordinator
rsedlemyer@coquillewatershed.org
Rushal is a 2011 Coquille High School graduate and holds a B.S. in Natural Resources from Oregon State University, with a focus on Fish and Wildlife Conservation. She joined CoqWA in 2018, gathering data for basin assessments and leading our summer field crew. She was later promoted to Project Manager in our Restoration Program, focusing stream-channel habitat improvements. In her free time Rushal volunteers at the community bike shop and enjoys hiking, listening to music, and hanging out with friends.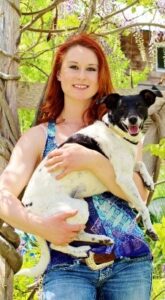 Ivy Randall – Watershed Specialist
imetzgus@coquillewatershed.org
Ivy grew up in Coos County and graduated from Linn Benton College in 2018 with an A.S. in Equine Management. She coordinates Coquille Watershed Association's noxious weeds program and maintains licensure by the State of Oregon as a pesticide and herbicide applicator. She provides technical and logistical support in the monitoring program, deploying and maintaining hydrologic monitoring equipment and trapping, tagging, and tracking fish at our restoration project sites. Outside of work, she enjoys hiking, hunting, gardening, and spending time with her family and pets.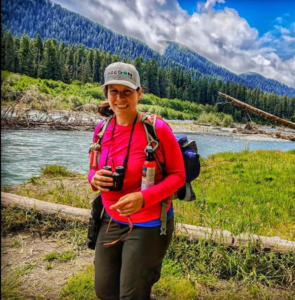 Anna Pfeifer – Riparian Project Manager
apfeifer@coquillewatershed.org
Anna holds a BS in Natural Resources, with a concentration in Integrated Ecological Repair (Restoration Ecology), from Oregon State University. She spent three years as a College of Forestry Research Assistant working on various riparian projects throughout western Oregon. She has also worked as a native plant specialist at a nursery within the Willamette Valley and has experience as a sustainable landscaper. Outside of work Anna enjoys traveling and backpacking, spending time with family and pets, waterfall hunting, foraging plants and mushrooms, and all things relating to plants (i.e., propagating, growing, studying, art, reading, eating, etc.).